In our final monthly "How to with Revu®" Q&A session of 2022, we covered the topics discussed throughout the year. Below, we'll review each session's subject and its point of interest.
January's Topic: Layers
A few ways to create a layered document include:
1. File menu tab > Create > Layered PDF. This will prompt you to select which files to create a Layered PDF. Browse other files to begin layering.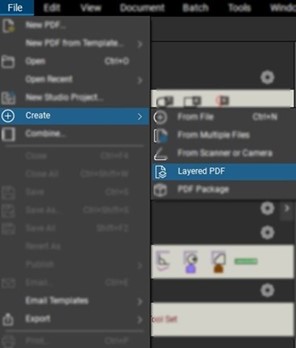 2. Document menu tab > Overlay Pages.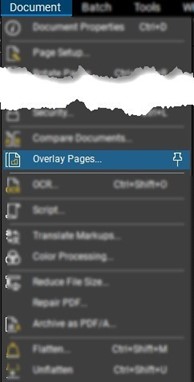 Read the full blog post reviewing Layers
February's Topic: Dynamic Stamps
When creating a stamp, there is some data you can dynamically apply each time a stamp is applied to a page. When adding a text box to a stamp, a "Dynamic" option displays to enter different information:
User - Add the display name used when signing into your computer.
File - Places the name of the file the stamp has been placed on with the file extension.
File Without Extension - Places the name of the file on which the stamp has been placed without adding the file extension.
Date - Adds the date of when the stamp was placed.
Time - Adds the time that the stamp was placed.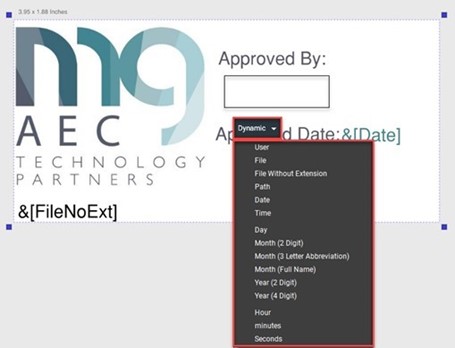 Read the full blog post reviewing Static & Dynamic Stamps
March's Topic: Bluebeam Gateway Portal
Begin by signing into the Gateway Portal via www.portal.bluebeam.com. Manage your Revu licensing, Drawings application access, and Gateway Admins.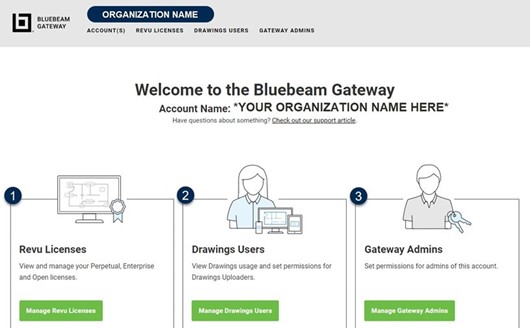 Read the full blog post reviewing the Bluebeam Gateway Portal
April's Topic: WHat's New in Revu 20?
In this session, we covered updates included in Revu20.2.6. We saw more updates than usual in a .2 release in this update. Some of the main new features were related to Studio® and the Markups List.
Read the full blog post reviewing the updates in Revu 20.2.6
May's Topic: Hyperlinking PDF's in Revu
A location hyperlink allows you to jump to specific locations on your document. The

Page

option will enable you to "Jump to" a particular page on the document you have opened within Revu. The

Place

option allows the creation of a place in the document. You also have the option to jump to a

Space

in the document.
The Snapshot View allows you to hyperlink to a specific snapshot location. The Get Rectangle command lets you define the snapshot for your hyperlink to navigate.
The Hyperlink option above lets you direct viewers to a specific web location. Simply copy and paste a web address for your hyperlink.
Note: You can also hyperlink a Studio® Project link.
Finally, the Open option allows you to hyperlink to a local/network file or a local/network folder.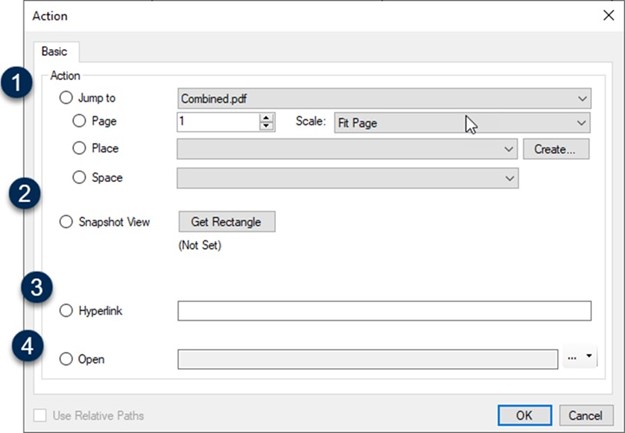 Read the full blog post reviewing hyperlinks in Revu
June's Topic - Punch Process Workshop
In this workshop webinar series, we discussed the punch process workflow of creating spaces in Revit, extracting the file to PDF, creating punch tools, and collaborating on the project in a Studio Session.
Read the full blog post reviewing the Punch Process Workshop
July's Topic: Creating Spaces in Revu
Spaces are designed to enable more efficient punch list and backcheck operations.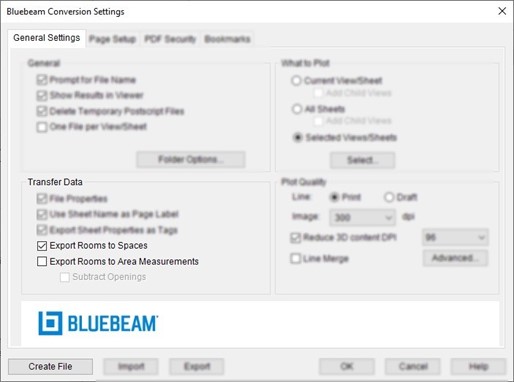 Read the full blog post reviewing Spaces
August's Topic: Quick Tips & Tricks
When it comes to Revu, there's always going to be more than one way to perform a task. Any shortcut to enhance efficiency is always appreciated. In this session, we looked at a few tips & tricks I believe every Revu user should be familiar with.
Read the full blog post reviewing Alex's quick tips & tricks
September's Topic: Document Security
In Revu®, security can be set to restrict users' access to a PDF. You can require the user to enter a password to read or edit the file. Check options on or off to ensure specific features cannot be utilized on the locked file without unlocking first
Note: Some actions, such as certifying or digitally signing a document, automatically secure it.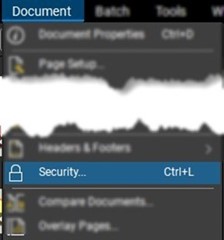 Read the full blog post reviewing Document Security in Revu
October's Topic: Document Navigation
Navigating through documents in Revu depends on the page size and the view options you have selected.
Read the full blog post reviewing Document Navigation in Revu
November's Topic: What's New for Revu 21 & Bluebeam Cloud?
Like previous versions, you still need to install Revu 21, but now you no longer need to provide a serial number or product key to get started. With Revu 21, users can now simultaneously sign into up to 5 devices at a time. You no longer have to feel the pain of having to unregister/register any computer you want to use.
With the new subscription model, there are now three new versions of Revu 21: Basic, Core, and Complete. Each differs from the previous editions we've all known Revu for throughout its evolution. Below are some changes between each version.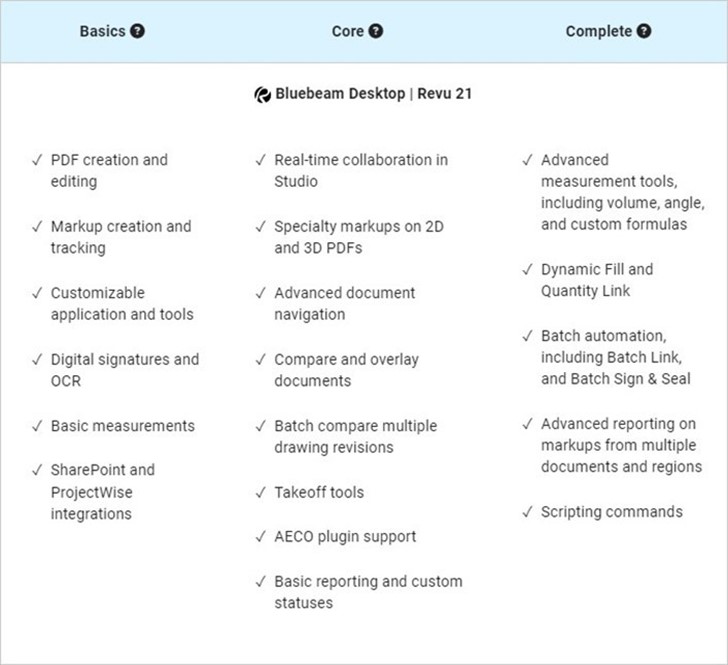 Read the full blog post covering what's new for Revu 21 & Bluebeam Cloud
Try Bluebeam Complete today. Download your free, 30-day trial here.
---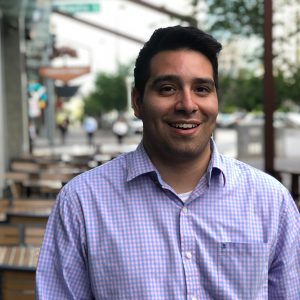 Alex Arriaga is a Bluebeam Design Technology Specialist at MG AEC Technology Partners. Alex is a Bluebeam Certified Instructor, Bluebeam Certified Support Representative and a member of the Denver Bluebeam User Group. He works with organizations and individuals in furthering their workflows with and knowledge of Bluebeam Revu.

Bluebeam Revu is a registered trademark of Bluebeam, Inc., used under license.