In Revu®, security can be set to restrict users' access to a PDF. We can require the user to enter a password to read or edit the file. Check options on or off to ensure specific features cannot be utilized on the locked file without unlocking first. Please note that some actions, such as certifying or digitally signing a document, automatically secure it.
The security options are located in the Document menu tab.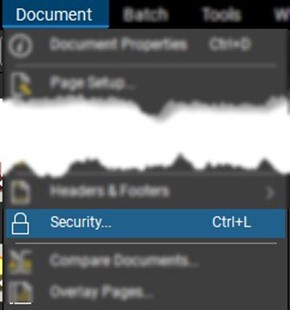 A new window displays showing the different Document Properties. From this location, we can quickly glance at the current security settings. We will see either an Allowed or Restricted option listed. The current example has no security limitation.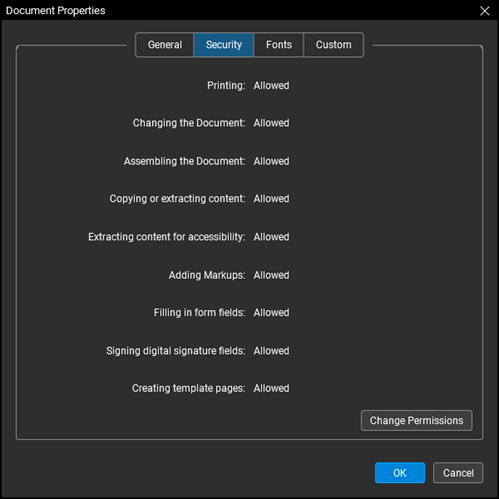 We are now given the PDF Security settings.
We can require a password for users to open the file. In this location, you can type in the password to open and view the file.
In this location, we can set what features can be performed on the file. We can enable to disable to below features:
Enable/Disable – Printing
Enable/Disable – Changes
Enable/Disable - Copying text or images
Enable/Disable - Extracting content out of the file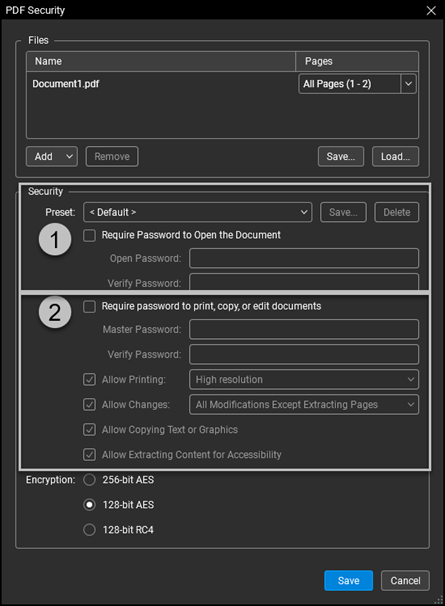 Note: two passwords have been created. There is the view or open password, and then there is the Master Password that manages the whole document. I highly recommend not forgetting this password.
---
Do you have Bluebeam-related questions? Join us for our monthly How to with Revu webinar.
Already a Bluebeam user interested in upgrading? Get in touch with us here to discuss the right subscription plan for you and your teams.
New to Revu? Try it today. Download your free, 30-day trial here.
---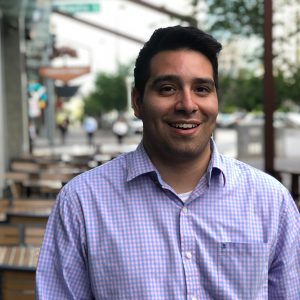 Alex Arriaga is a Bluebeam Design Technology Specialist at MG AEC Technology Partners. Alex is a Bluebeam Certified Instructor, Bluebeam Certified Support Representative and a member of the Denver Bluebeam User Group. He works with organizations and individuals in furthering their workflows with and knowledge of Bluebeam Revu.

Bluebeam Revu is a registered trademark of Bluebeam, Inc., used under license