Every month, our Bluebeam team hosts 'How to with Revu,' a Q&A webinar dedicated to providing you with answers to your Bluebeam-related question. In this month's session, we looked at the different methods of viewing our document. Navigating through documents in Revu depends on the page size and the view options we have selected. Below, we'll look at the few examples we covered.
All the viewing options are listed under the View menu tab. From here, there are a few settings we can choose to disable or enable.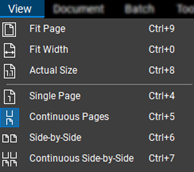 At the top, we have the option to fit the document depending on some settings. If you zoom in or out too far, the "Fit Page" option will re-center. We can also double-click our mouse will to "Fit Page."
Other options allow us to view the document page-by-page or view multiple at once. Each option will determine how the mouse will behave while zooming in and out of pages.

In this section, we can either rotate how the pages of the document are being viewed or split our interface to view two or more pages at once. Splitting documents is best for comparing two versions.

Synchronizing documents also goes directly with the split option. This feature is used best when comparing. We essentially have two documents that follow when the user is navigating.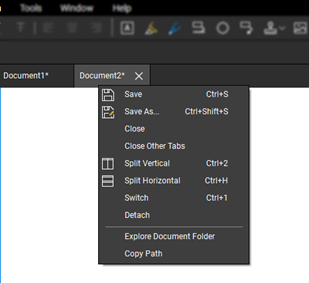 By right-clicking the document in our document tab, we can detach the document off one screen and move it to another. We also see a duplicate location for splitting our view.
Try Bluebeam Revu today. Download your free, 30-day trial here.
---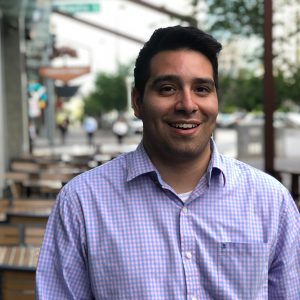 Alex Arriaga is a Bluebeam Design Technology Specialist at MG AEC Technology Partners. Alex is a Bluebeam Certified Instructor, Bluebeam Certified Support Representative and a member of the Denver Bluebeam User Group. He works with organizations and individuals in furthering their workflows with and knowledge of Bluebeam Revu.

Bluebeam Revu is a registered trademark of Bluebeam, Inc., used under license.