Bluebeam® Revu® allows you to create multi-layered PDFs that organize your content in whichever way most suits your organization. In Revu, there's always more than one way to complete a task. Below, we'll look at a few ways you can create a layered document, toggle layers on and off, and assign markups to a specific layer.
Create a Layered PDF:
The first method you can use to create a Layered PDF is to navigate to the File menu tab > Create > Layered PDF. This will prompt you to select which files to create a Layered PDF. Browse other files to begin layering.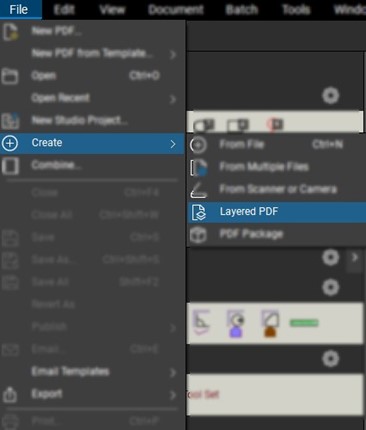 Layers Panel:
Another method for utilizing Layers is to utilize the Layers panel. You can create a blank layer to add content or create a layer with content from another document.

You also have the option to create a parent or child layer and select its location before or after any current layers.

Overylay Pages:
The final method to utilize Layers in Revu is to use the Document menu tab > Overlay Pages. This will allow you to create a PDF from any currently open documents or browse other documents to layer.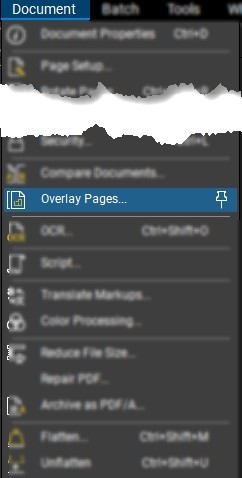 NOTE: I prefer this method because you can color the layers and align them if they are not oriented properly.
Toggle On/Off Layers:
Once your layers have been configured appropriately, the (eyeball) icon in the layers panel allows you to toggle your layers on or off. A blank box means the layer is not currently turned on.

Assigning Markups to Layers:
Once your layers are created, you can begin assigning markups to specific layers. This is a great way to organize who said what.

Select markups in the Markups List. Then, choose which layer to assign the selected markups from the Layers column.
Try Bluebeam Revu today. Download your free, 30-day trial here.
---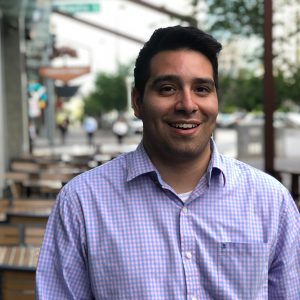 Alex Arriaga is a Bluebeam Design Technology Specialist at MG AEC Technology Partners. Alex is a Bluebeam Certified Instructor, Bluebeam Certified Support Representative and a member of the Denver Bluebeam User Group. He works with organizations and individuals in furthering their workflows with and knowledge of Bluebeam Revu.
Join Alex on the second Wednesday of each month for How to with Revu, an hour-long Q&A session dedicated entirely to answering your Revu-related questions for FREE. Check out our Webinars + Events page to get signed up and join the How to with Revu community.

Bluebeam Revu is a registered trademark of Bluebeam, Inc., used under license.