Bluebeam® recently announced End of Life and End of Sale for current Revu® legacy license holders for v2019 and below. Bluebeam is investing in new infrastructure and technology with a vision to deliver a fully cloud and data-centric portfolio in the future. In alignment with that vision and the reality of ever-expanding versions, operating systems, and legacy environments, Bluebeam has made a strategic decision to no longer offer support or further development of legacy versions.


IMPORTANT DATES TO KNOW

March 22, 2022 - The End of Sale date for all versions of Revu 2019 and earlier (this includes Bluebeam Drawings, Vu 2017, and earlier versions). The End of Sale date includes downgrading current licenses to all versions of Revu 2019 and earlier and adding or moving seats to your license of Revu 2019 or earlier.

March 21, 2023 - The End of Support and End of Life date for all versions of Revu 2019 and earlier. This date is especially important for any Revu legacy license holders for v2019 and earlier currently leveraging Studio, as the original platform will be decommissioned after March 21, 2023. This platform will be replaced with a new Studio platform which will be integrated into Revu 20 and future releases. Any users that have not upgraded to Revu 20 or newer will lose access to Bluebeam Studio. However, their Studio project data will remain accessible per Bluebeam's Data Retention Policy.
MOVING FORWARD

Bluebeam expects to continue support for Revu 20 through mid-2024. The next version of Revu is anticipated to be released in July 2022 so please keep this in mind when deciding the best time to upgrade. You may continue to use previous versions, but we encourage you to upgrade to a newer version before the End of Support date on March 31, 2023. Those with active maintenance are encouraged to upgrade sooner rather than later. This will ensure that you not only have access to the latest tools and functionalities, but you will also avoid disruption in your Studio use.


Additional resources:
Try Bluebeam Revu today. Download your free, 30-day trial here.
---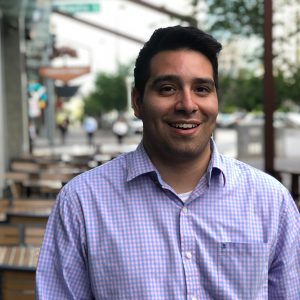 Alex Arriaga is a Bluebeam Design Technology Specialist at MG AEC Technology Partners. Alex is a Bluebeam Certified Instructor, Bluebeam Certified Support Representative and a member of the Denver Bluebeam User Group. He works with organizations and individuals in furthering their workflows with and knowledge of Bluebeam Revu.

Bluebeam Revu is a registered trademark of Bluebeam, Inc., used under license.