Bluebeam® is dedicated to continuing to deliver best-in-class markup technology and industry-specific tools that enable you to save time and money, project after project. Bluebeam's new cloud-based solutions, along with tools you know and love, give you the flexibility to work from anywhere. You'll have more mobility, easier access, and greater security as you work in the office and the field.
Your Work, Your Way
More flexibility
Log in and start working on any computer with Revu installed.
Extend the work into the field with Bluebeam Cloud solutions on any web or iOS device.
Connect with external apps, automate workflows, and integrate your tech stack.
Peace of mind
Improve user access and security with single sign-on (SSO)
Onboard teams faster with intuitive onboarding guides and Bluebeam University courses at no additional cost.
Gain visibility and faster access to data shared across Bluebeam solutions.
Lower TCO
Assign the right Bluebeam plans based on job roles and needs.
Get ongoing product enhancements, upgrades, and support.
Easily manage and track Bluebeam licenses and installations.
"Our new accessible-from-anywhere products and services will allow us to deliver more ongoing value to every customer and every organization. We're reinventing the way we deliver value across Design and Build workflows- in the office and in the field- so we can stay better engaged with our customers and the industry as it continues its rapid pace of change and innovation."

- Roger Angarita, Bluebeam Chief Product Officer
Do you have questions about Bluebeam Cloud and Revu 21? Join us for our monthly How to with Revu webinar as we answer any Revu-related questions you may have.
Already a Bluebeam user interested in upgrading? Get in touch with us here to discuss the right subscription plan for you and your teams.
New to Revu? Try it today. Download your free, 30-day trial here.
---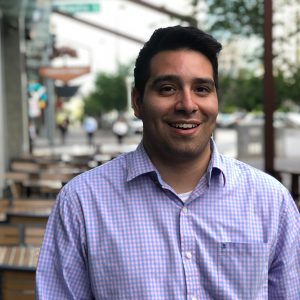 Alex Arriaga is a Bluebeam Design Technology Specialist at MG AEC Technology Partners. Alex is a Bluebeam Certified Instructor, Bluebeam Certified Support Representative and a member of the Denver Bluebeam User Group. He works with organizations and individuals in furthering their workflows with and knowledge of Bluebeam Revu.

Bluebeam Revu is a registered trademark of Bluebeam, Inc., used under license